Cars are lined up nearly bumper-to-bumper, trunks open in anticipation. Drivers are smiling as they lower their windows down to wave out the window to faces that have become like old friends. Children in the backseat laugh and talk excitedly as the cars inch forward.
Outside, men and women are found going into a large building empty handed and walking back out with arms full of boxes. They exude joy as they make their way along the car line, filling each trunk to the brim with boxes.
"Thank you!" shouts a child from the backseat. One of the volunteers smiles and winks back, an unspoken "You're welcome."
The Blessing Box. What a fitting name for a box so full. Meals, toys, snacks, and supplies practically spill out of each box as they are carefully placed into the vehicle.
Choosing a Degree in Nonprofit Management Online
"It is our duty to nourish those in need," says James Mercer, 2021 Grace College grad. He looks on proudly as the cars make their way through the line. Mercer founded the Mercer Foundation in 2017 with the vision he is seeing come to life in front of his eyes. Nearly four years later, the foundation has made a profound impact on the community of Nashville, North Carolina.
"I was motivated to pursue a master's in nonprofit management because I was serious about starting and managing my own nonprofit organization," says Mercer, "I was serious about making a difference in my community by taking on a leadership role."
While Mercer had many choices in nonprofit management masters programs throughout the country, what brought him to Grace was the combination of credibility and flexibility of the degree in nonprofit management online.
"What stood out to me about Grace College was the fact that Grace offered marketable and 100% online nonprofit management masters programs which included courses such as marketing, fundraising, and nonprofit legal and governance," Mercer says. "I consider this degree an investment in myself as I continue to run my own business." 
When asked how the degree in nonprofit management online has helped in his business, Mercer shared that it helped him manage and coordinate the programs and operations. "My Grace degree allowed me to meet and exceed the nonprofit's growth and performance goals," he said. 
"The class that was the most beneficial for me was the Nonprofit Analysis course," shares Mercer, "This class helped me to analyze and consider my nonprofit skillset."
With an education that equipped him for his calling, Mercer has been able to truly focus his career on helping his community.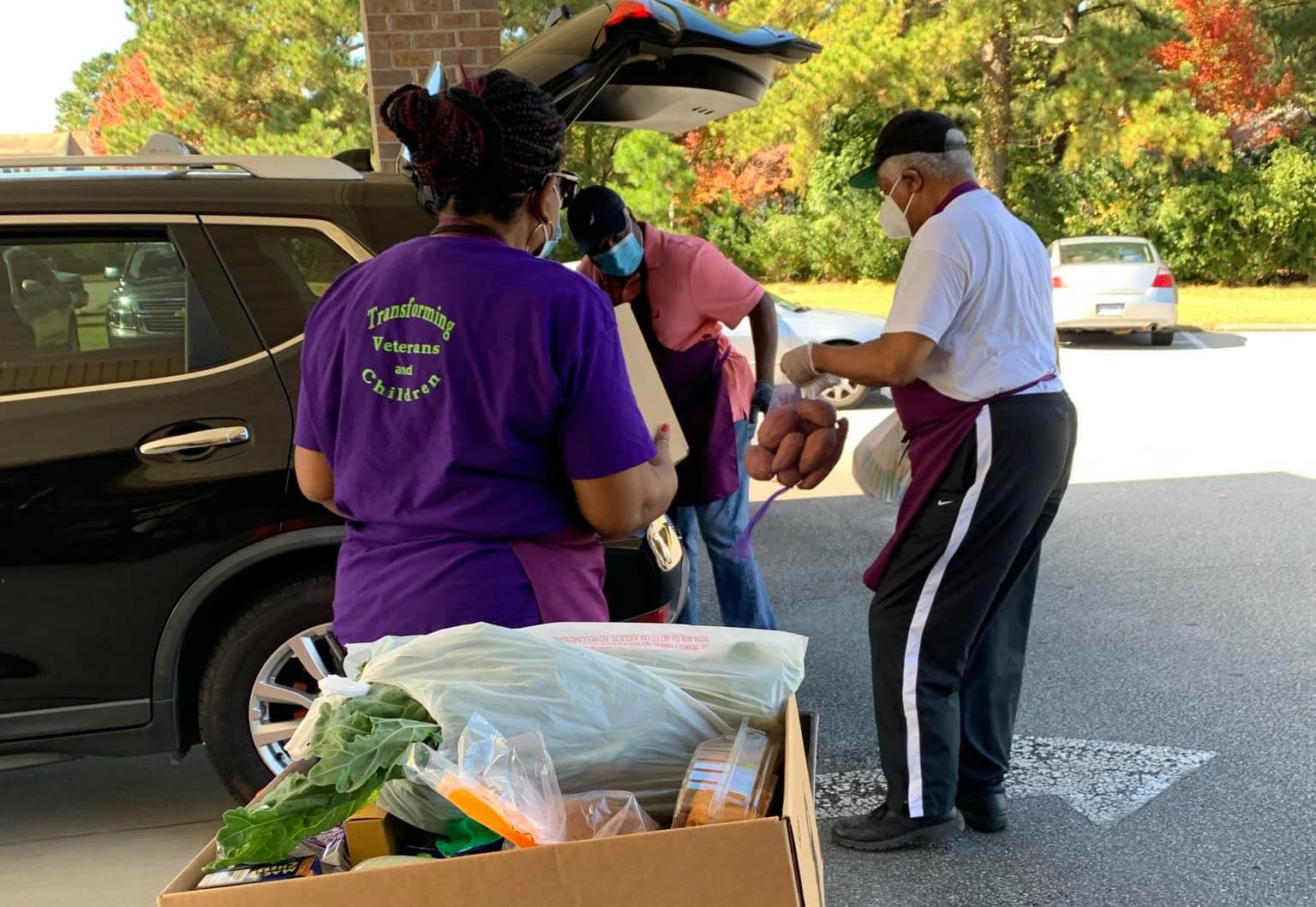 A Career for the Community
The Mercer Foundation exists to create a healthy community by providing nourishing services and honorable assistance to disadvantaged veterans and children through partnerships and programs. It's their vision to witness an improved community of stable and productive citizens, and the team at Mercer Foundation is accomplishing just that. 
The foundation's programs include a children's feeding program as well as transitional housing for veterans. Mercer knows first-hand what it is like to transition into the workforce from the military. He started the foundation as a 31-year retired Lt. Colonel wanting to create support systems for others like him. 
A Personal Impact
No one understands the impact quite like Phil Rodgers. 
When Rodgers transitioned back to his local community after his time in the military, he cherished the support and care he received from Mercer Foundation. 
"What I love is that the people at Mercer truly care about the veterans' memories and experiences. They treat everyone fairly and equip veterans with knowledge of the benefits available to us," Rodgers shares.
Few veterans have had a positive transition  like Rodgers. For many, returning back home was much more difficult.
"They did not have it good," said Rodgers. "Those who have seen hard things at war have a lot of difficulties transitioning back into society. For me, it was not a problem because of this program."
The Mercer Foundation has a food bank that supports veterans and families twice a month, and veterans such as Rodgers who are well-acquainted with the program volunteer their time to serve others through their outreach programs.
 "James and his wife, Delores, work with other veteran's homes to get veterans off the street," Rodgers said. "I can't say enough good things! They've been fantastic public servants and truly care about veterans."

Credit Where it is Due
James 4:10 says, "Humble yourselves before the Lord, and He will lift you up." James Mercer puts these words into action regularly. 
"I am a humble servant and I just wanted to give back to the community!" Mercer explains, "God deserves all of the credit for giving me the motivation to start The Mercer Foundation, Inc." 
At Grace College, we combine confidence in our careers with humility in Christ. As you bring your vision to life and pursue your next steps in a degree in nonprofit management online, allow God to be the one to lift you up as you constantly give your plans to Him!
Do you dream of helping others? Maybe you have a unique experience that can impact your own community! View our fully online Nonprofit Management masters programs to begin your journey.
Share